Today Take-Two Interactive released their results. As expected Grand Theft Auto V is still a juggernaut title for the publisher. The game has sold over 145 million copies, with the entire Grand Theft Auto series shipping over 345 million copies. With GTA V earning Take-Two Interactive 1 billion dollars in retail sales.
Meanwhile other series such as Red Dead Redemption, Borderlands and Civilization are also selling very well. With the Civilization series having sold more than 57 million units for the entire franchise. Meanwhile Microsoft owned Obsidian Entertainment has released their final DLC for The Outer Worlds in collaboration with Take Two's indie label Private Division recently. This has brought the entire sales for The Outer Worlds to over 3 million units.
Private Division is working with another well known Xbox developer, Moon Studios. This studio is known for their work on the Ori franchise and is now developing a game for the Private Division label.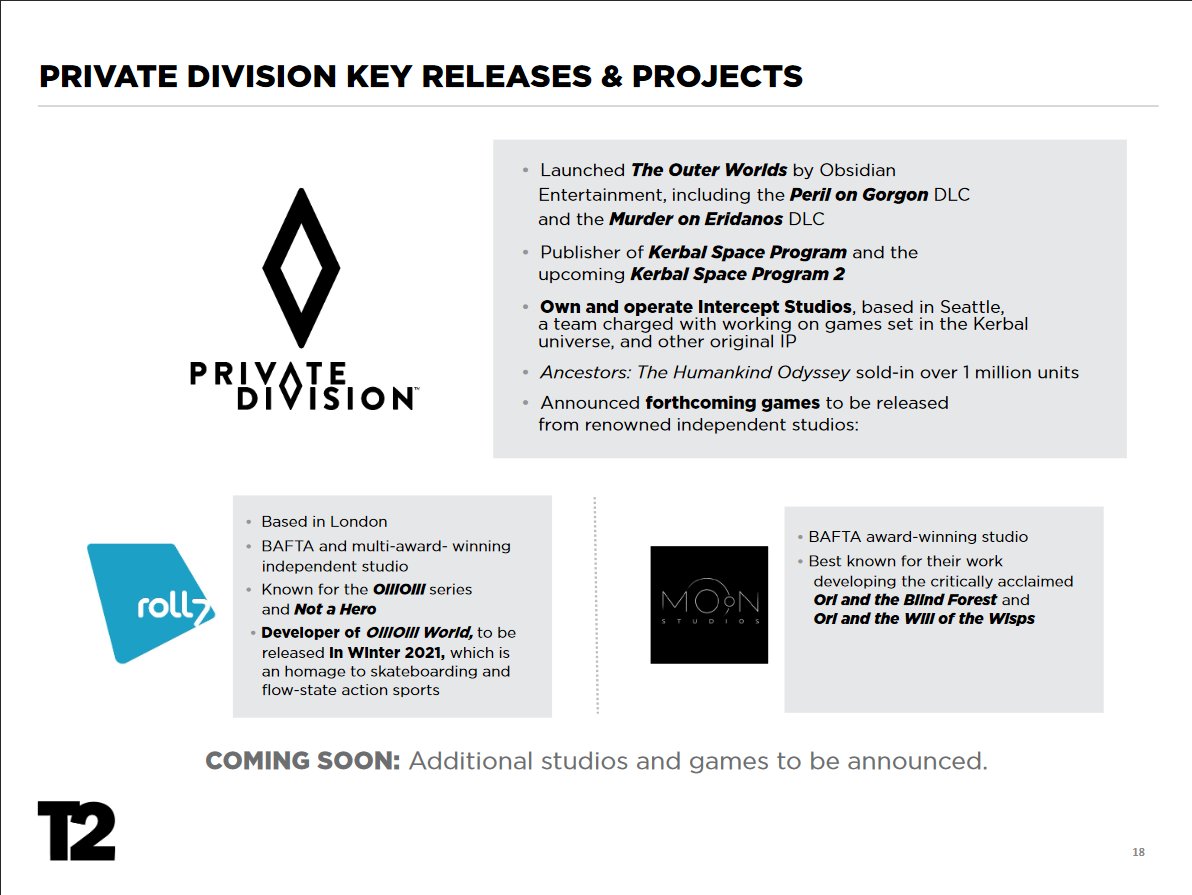 Take Two is planning to publish more games than before in the coming three years. They've signed deals with more studios and have been recruiting talent for the past few years. Their plan is to launch 62 games in the next three fiscal years. Of which 20 are mobile titles and 9 are remastersor remakes.