Opinion
Microsoft's price hike for Xbox Live Gold during a pandemic is gross
The rumours were swirling, and Microsoft today confirmed it – they're raising the price for Xbox Live Gold. It's a move that comes as a genuine surprise (and not a pleasant one), as previous rumours during the summer of 2020 were leading us and the rest of the industry to believe Microsoft would get rid of the service entirely.
It's especially gross for Microsoft to do this in the middle of a pandemic, which has had an enormous economic impact on everyone around the world. Microsoft, and head of Xbox Phil Spencer in particular, have been touting how important connectivity through gaming is these days. Microsoft even built an entire advertisement around it in the UK.

During a pandemic like the one we are experiencing right now it's particularly important to connect with friends and family. Games like Fall Guys, Among Us and Microsoft's own Sea of Thieves have seen explosive growth in a time where many people around the world are locked in their homes, unable to visit family or friends. Bonding with your loved ones via gaming is only possible thanks to the services companies like Microsoft provide. This isn't an overstatement – Xbox Live has been a literal life saver for many people. The scarcity of human contact has lead to many mental health problems across young and old people alike, which connectivity through the internet can help prevent.
Of course Microsoft is a business and it's their right to ask the price they deem just for their products and services. But in a time where platform walls have been broken down, cross-platform play and interaction have been key, it's baffling that Microsoft chooses this moment to raise the price on a service that already feels underwhelming.
Xbox Live Gold doesn't add things their competitor doesn't offer. PlayStation Plus is half the price but does offer, generally speaking, better monthly games. It's odd Microsoft is choosing to increase the price of Gold in a time where it's arguably been a worse service than their competitors for months.
Meanwhile Xbox customers on PC don't have to pay for online play at all (which is a good thing by the way!), but it does beg the question how Xbox Live Gold fits into Microsoft's 'one platform' approach. How can Microsoft justify one set of customers getting to play Halo Infinite for zero cost on one side of the Xbox Platform on PC, while asking customers on console to fork out to be allowed online play via Gold.
There are other aspects which make Gold look like a dinosaur, and fare badly when compared to it's main competitor. The service is required for Free to Play titles, unlike Plus on PlayStation, where the moniker "free-to-play" means literally that.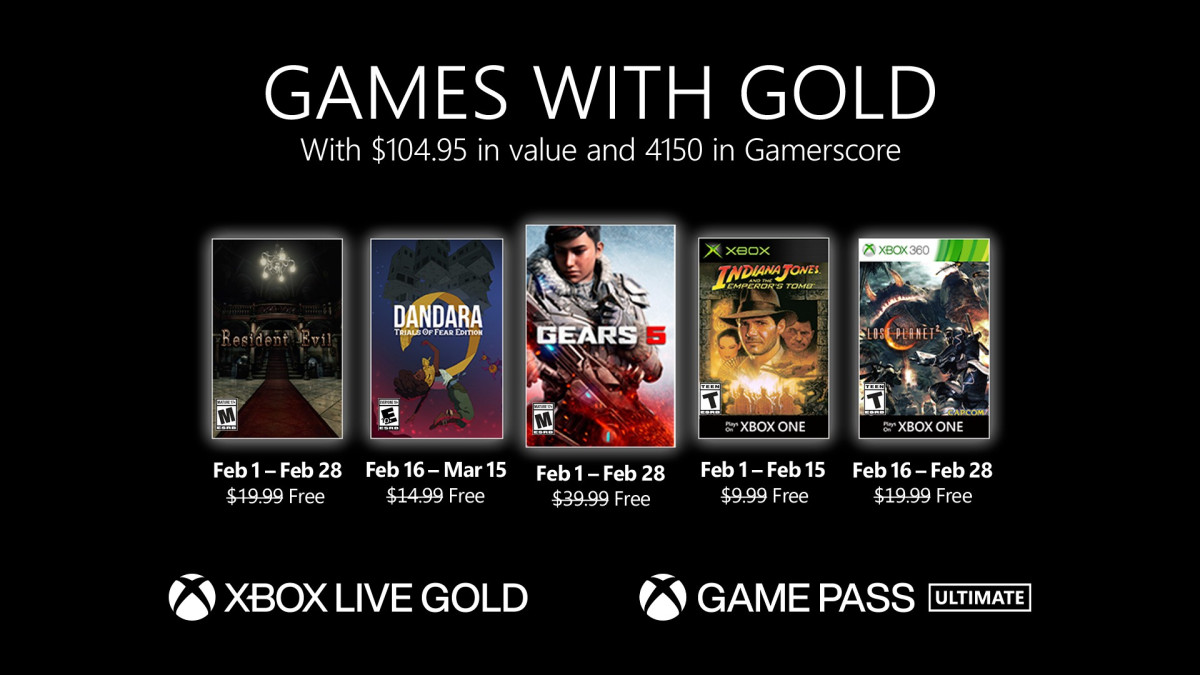 So, is this just a business move where Microsoft thinks they can do this without offering customers a better deal, or is more coming for Xbox Live Gold? Cloud streaming? A better game selection?
February's game selection gives us hope Microsoft is at least improving their offerings for Gold, but we've long suspected the investment is going where it is obvious – Game Pass.
Xbox Game Pass offers great value for money and includes Gold membership on console IF you subscribe to Game Pass Ultimate. It wouldn't surprise us if this is some sort of incentive to push consumers towards Game Pass, but the move leaves a bitter taste in the mouth all the same.
Xbox had a rough generation with Xbox One, and since the reveal of the Xbox Series X, they've been doing all the right things (for the most part). This is a genuine mis-step, and completely out of character to one of their best marketing lines in recent years.
When everyone plays, we all win.
Perhaps it should be – "When everyone pays" instead?