In a post by Twitter user FinalKaos we can see Mediatonic has informed the players of Gears POP! that it is shutting down services for the game on April 26th 2021.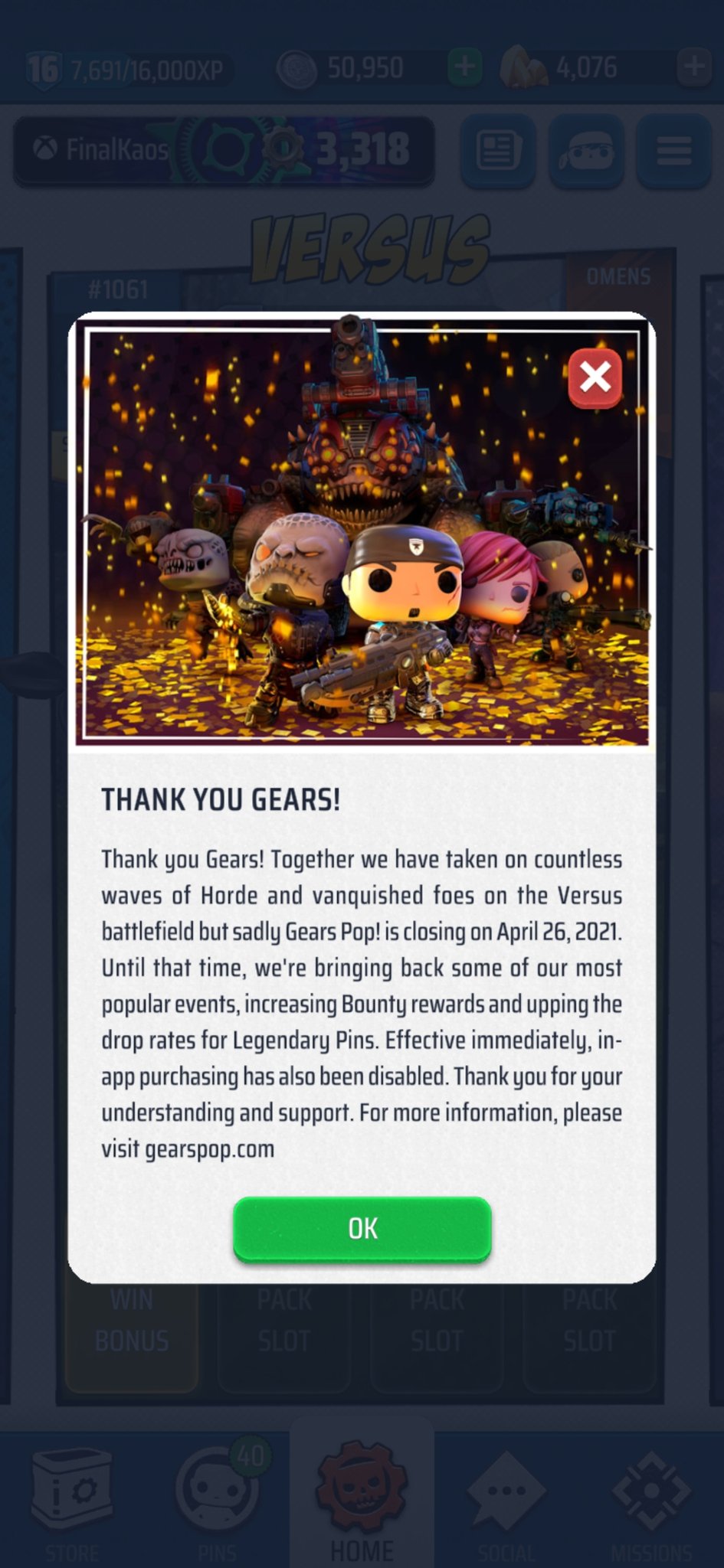 It seems it was no longer feasible to keep servers running for Gears POP!, as can be seen on their website:
There are a number of things that go into maintaining a game beyond keeping servers active. Addressing issues, developing content, and providing support are critical in keeping a game running. Unfortunately, this is no longer feasible.
Refunds will be issued for all purchases made within the game in the past 90 days and in-app purchases have been disabled from today.