Yes, I'm as surprised as anyone else. Minecraft is coming to Super Smash Bros. Ultimate with Fighter Pass Volume 2. The pass includes six new characters, of which Minecraft Steve & Alex are the second to be announced. Earlier Nintendo revealed Min Min from Arms. The Fighter Pass will cost $29.99.
Players can swap Minecraft Steve for Alex or Enderman and there will be a special Minecraft-themed stage. No release date was announced yet for Steve to arrive in the Nintendo fighting game.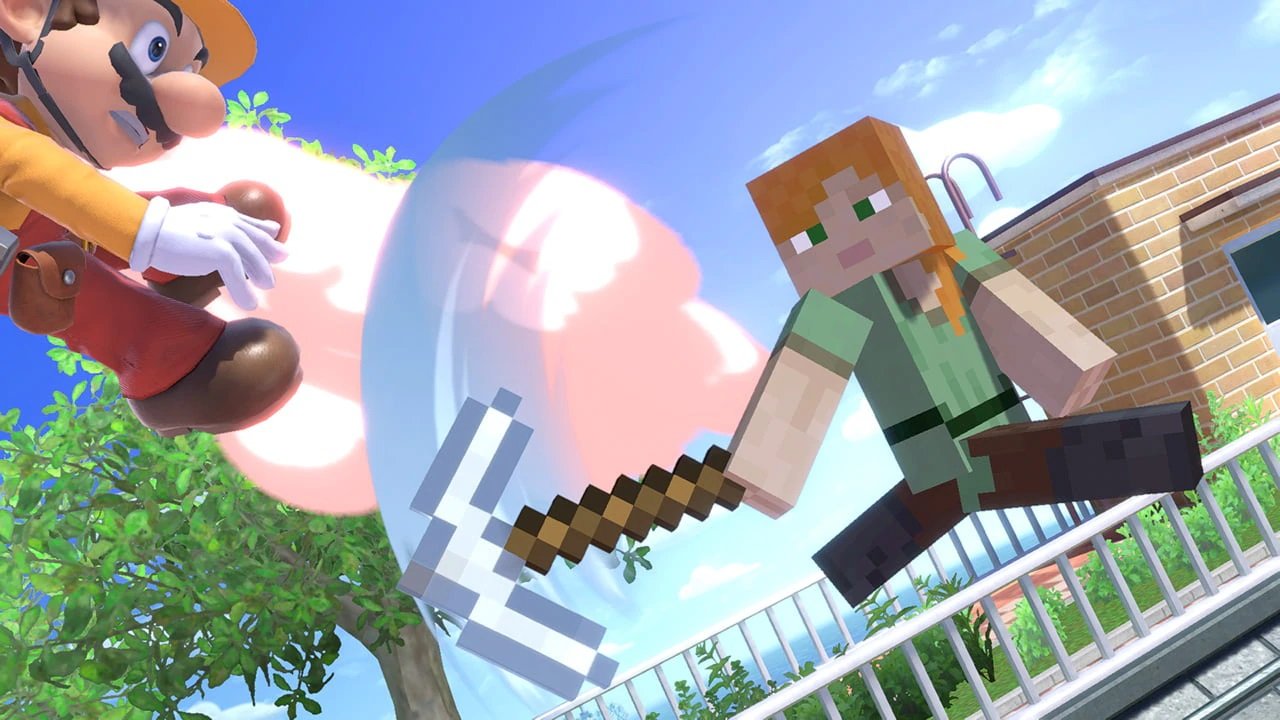 On October 3rd Sakurai, the creator of Smash, will explain the moveset for the new character ahead of Minecraft Live.